Be immersed in Unibet live casino games
The live casino at Unibet offers a wide selection of games that can be played in real-time.
Unibet regular and live game variations – what's the difference?
The main difference between live and regular games is that live games are being played in real-time and filmed in a studio, with video being streamed to players and bets placed on a virtual board. Regular casino titles are completely virtual and software is used to calculate the outcomes.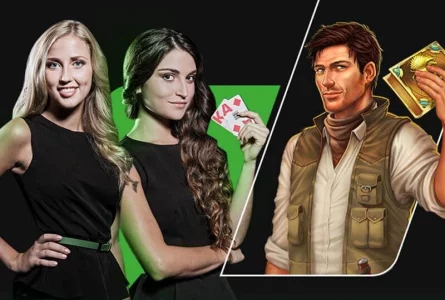 Unibet live casino: How to get started
In the upper left corner of the Unibet casino homepage, follow the option to "register" and select to begin the registration process.
Simply follow the prompts and provide all the necessary information. During this process, you will be able to select the welcome offer you wish to claim too! Once all information is provided, and the account created, players can proceed to the next step.
Visit the cashier and make an initial deposit to get your bankroll funded. Next, navigate to the live casino lobby and select the live game of interest. There are countless different titles available to choose from.
Unibet live blackjack with a twist
Blackjack is a classic game traditionally synonymous with casinos. The half-round table, the mesmerizing spaces and uniformed dealers working a unique theme. For players seeking a similar thrill online, it's all possible in Unibet live casino. Come join the fun and play the classic game of 21.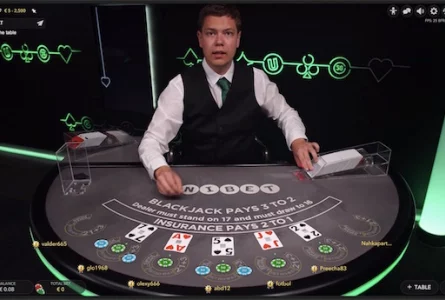 Unibet live roulette tables
Roulette is another popular game that is synonymous with casinos, not only in Canada. Pragmatic Play now offers several exclusive tables which can only be found in the Unibet live casino. In addition, several tables are available to cater to faster rounds and are ideal for those players who enjoy a little more speed in their play.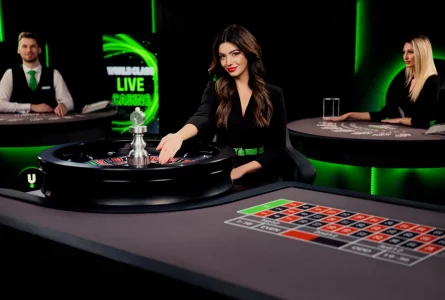 Unibet live real-time baccarat
Baccarat is a very popular game amongst Canadian gamblers, and it's great news this game is available in the Unibet live casino. Many tables are accessible, mostly provided by Pragmatic Play, with some having an additional speed round feature which enables each round played at a faster pace.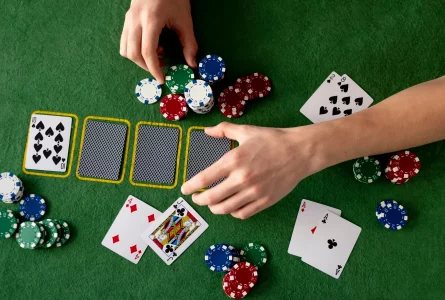 Unibet live poker against the dealer
The Unibet website has a special section for poker players, where it's also possible to play against the dealer. The objective for players in the live casino is not only to gain the upper hand in direct competition but to feel the same excitement poker players enjoy at a land-based casino. Poker games available in the Unibet live online casino are provided by BetgamesTV.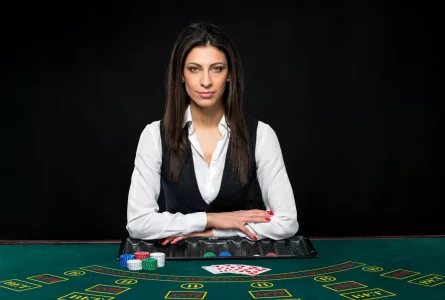 Unibet TV game show titles
Game shows are unique game titles and can be found in the Unibet live casino. These games are set up like game shows on TV. The only difference is that players participate themselves and place bets. The most famous titles are Sweet Bonanza Candy Land and Mega Wheel. Both titles are supplied by Pragmatic Play.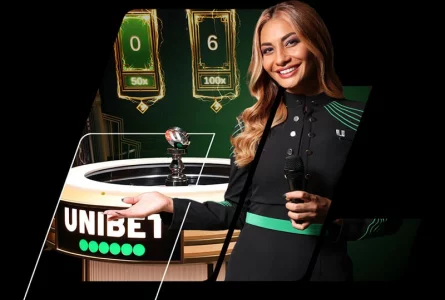 Unibet live casino game providers
The majority of titles in the Unibet live casino are provided by Pragmatic Play with a few additional titles from BetgamesTV. Pragmatic Play is mainly known for its incredible slot machines plus popular games such as Sweet Bonanza Candy Land.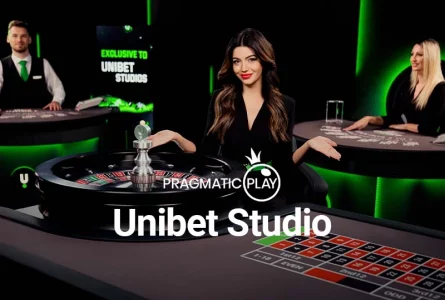 Unibet live casino special promos
Although regular Unibet promotions can be used in the live casino, occasionally there are further bonuses offered for specific types of games. Presently, there are no special bonuses for the live casino, but it is recommended to keep a close eye on the website for the latest news and offers.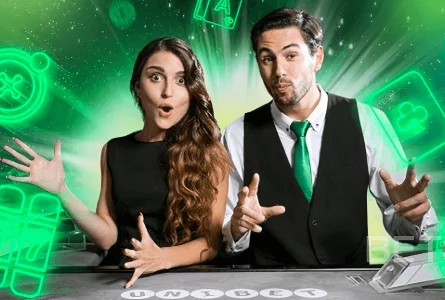 Unibet live games on mobile devices
Live games can be played just as well on mobile devices as on desktops. Players can access the Unibet website using a browser on any tablet or smartphone. It is important to note a stable connection is of vital importance to be able to play these titles as videos are live-streamed, and there could be problems with lagging if the bandwidth is poor or unstable.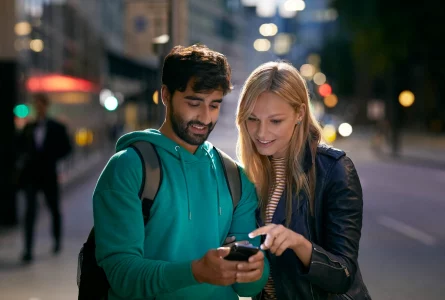 Unibet live chat: Send messages to dealer
Most games have a live chat feature that can be used to send direct messages to the dealer. Depending on the person that is dealing with, they can react to these messages interactively. It's also possible for other players in the game to react and join in the conversation.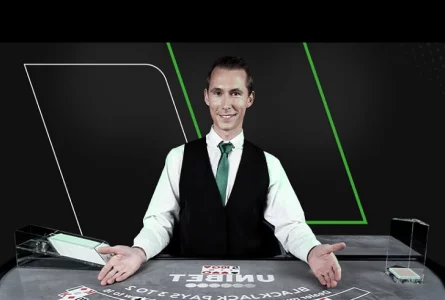 Tips and tricks for playing live games
Here is a summary of the most popular tips and tricks about how to be more successful whilst playing in the live online casino. Some games can be a little more complicated than regular games, so it's wise to utilize these tips whenever possible.
Play roulette on a European table
If players want to play roulette, they should always choose a European table. These roulette tables have a single zero, which means the house edge is lower.
Strategy cards can help with Blackjack
Blackjack is a game where there is only a certain number of outcomes possible. There are strategy cards, which guide players on how to bet when in possession of a certain hand.
Bet on the banker during baccarat
Betting on the banker/dealer during baccarat has better odds than placing a bet on the player or a tie. Therefore, it is recommended to always bet on the banker.
Understand the rules of poker
Poker is a very complex game. For this reason, it is recommended to learn the rules of poker very well. This will give the player the upper hand when playing.