Hit, Stand, Or Double Up At Unibet Live Blackjack Tables
Why Unibet Live Blackjack Is So Popular
Almost anyone can play blackjack, from new players to experienced players, as it is not an overly complicated game. At Unibet, you can access real money blackjack tables providing variations on the game and various table bets. Classic Blackjack is a game of player versus dealer. It is a game with a long history that remains popular due to its dynamic, interactive experience, especially when played online at Unibet's live casino. As players like some return for their online gambling, blackjack is appealing because it has one of the highest RTP (Return To Player) percentages amongst casino table games.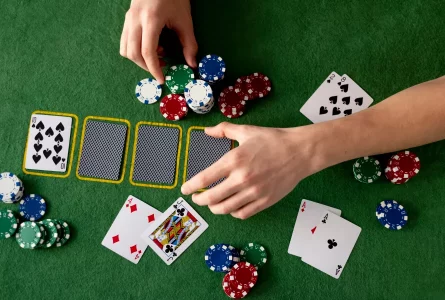 European Or American Variations Of Blackjack Games
The move towards online casinos opened the way for an explosion in variations of most live dealer games. European live blackjack online is popular throughout the world. This is where the live dealers deal from one or two decks and only get one card. The second card comes after players make their moves. In American blackjack, the dealer receives both cards, one face up and the other face down, and there are normally between 6 and 8 decks in use. Minor differences affect the house edge, in that American live dealer Blackjack games are lower by 0.31% – 0.35%.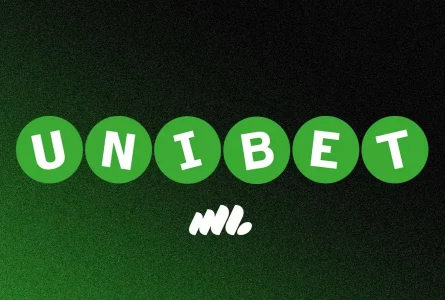 Live Blackjack Games Available At Unibet
The variety of Unibet live blackjack games comes from the world-renowned Evolution Gaming platform. Try joining the Infinite Live Blackjack Unibet table. Here any number of players can join the game due to unlimited seats. As a Pittsburgh Steelers fan, try the new live dealer-themed Steeler Blackjack, or Eagle fans can have a go at the themed live Eagle Blackjack tables. There are also different blackjack table bets, from a $10 minimum to a $5,000 maximum bet.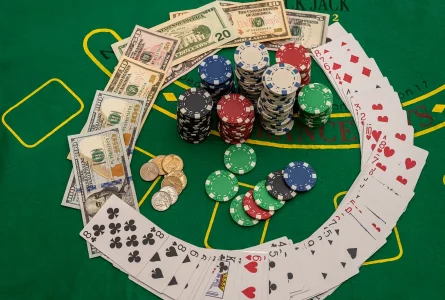 Playing Live Dealer Blackjack Games On Mobile
You must download the Unibet app to play live casino games on your mobile device. You cannot play for real money on Unibet live blackjack tables from a mobile browser, only demo table games. Once you download your iOS or Android app, you can open an account, sign in, and play live casino as you would from your laptop. All the live blackjack tables at Unibet are optimized to work on mobile screens to ensure a great online live casino experience.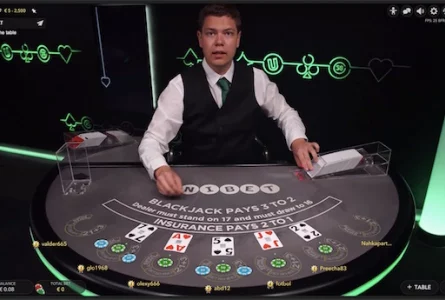 Unibet Casino's Live Blackjack Playing Guide
Blackjack is an uncomplicated game and you simply have to reach 21 without busting. But, it is much more fun to know what you are doing. This simple introduction to playing Unibet live blackjack will enhance your confidence and increase your enjoyment at the tables.
How To Play Blackjack In A Nutshell
Sign in to your Unibet Casino account and head to the live casino games to pick the live blackjack table that fits your budget. The dealer will deal two cards to every player and two to themselves, one face up and the other face down. You look at your cards to decide whether to hit, stand, or surrender. The dealer then turns their cards over and makes the same choices. Their final card count is what decides if you win or lose your bet.
Understanding Blackjack Terminology
The following is a list of common terms used in blackjack.
Hit: The dealer will give you another card.
Stand: You remain with the 2 cards dealt to you.
Double Down: You double your bet mid-hand.
Split: 2 cards of equal value means you can turn one hand into two.
Surrender: You can forfeit half your bet if you don't like the hand you have been dealt.
Insurance: If the dealer has an Ace, you can take insurance protecting you if their second card is a 10.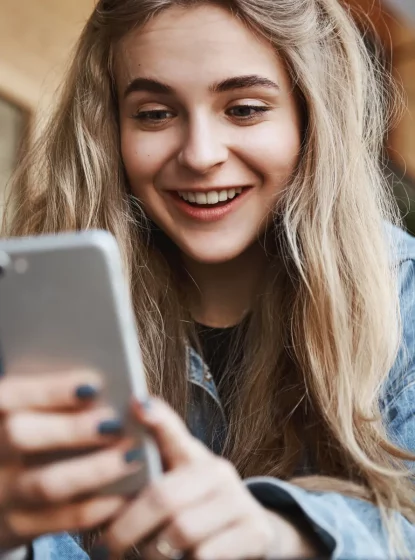 Should You Use Blackjack Strategies, Charts, or Tables When Playing?
This is a personal choice. Some players believe in them, and others do not. Most strategies and charts are about what choices to make with specific hands you are dealt to increase the odds. Unibet live blackjack players also have the opportunity to place side bets, like Perfect Pairs, where the bet is about the first 2 cards being a pair. Knowing the odds is important when playing blackjack so take the time to learn them at the table you join.