Unibet Live Casino; an Ultimate Guide for Beginners
As far as casino games are concerned, online versions play a vital role at Unibet Casino. After all, this betting site is happy for their customers to take this online path because of the attractive benefits and big winning. The days that players used to queue and wait for their favourite games are long gone. Unibet has thousands of machines that are always buzzing. Thanks to the online versions, Unibet players can now bet in their home and play casino games, as well as focus on enhancing their winning chances. 
What Do Live Games at Unibet Mean?
Unibet casino has one of the best live dealer options. Customers who are thrilled with playing online can get the perfect experience if they take part in live games. This site offers customers an authentic experience that they can enjoy while taking their breakfast. Everything will be streamed live to ensure customers associate with the Unibet team directly.
How Can a Player Take Part in Live Games?
At Unibet, it's quite easy to be part of the live streaming team. Customers will not find it necessary to download and install anything. As a matter of fact, they only need to log in after a simple registration procedure. Once new members find their way in, they can select all the games they want to play, including original and classic variants such as roulette and blackjack.
Every time a player enters the Unibet games lobby, they will have the chance of checking the table limitations and the previous winning tickets. In addition to that, they can have the opportunity of seeing the free seats at a particular table. So, everything is quite simple. Players should pick the game they want.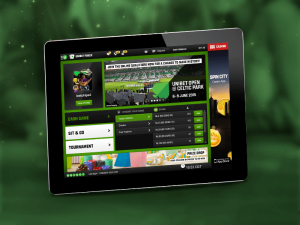 What Happens Once a Customer Becomes a Member?
Well, once a customer is in, he or she can listen and hear the instructions from the Unibet dealer. The dealer will always be available throughout the games to offer directions and guidance to clients. Many games at this casino site come with a secure live chat. This feature keeps the conversation of the customer and dealer friendly and clean. The Unibet dealer will also spin a roulette wheel and shuffle cards instead of having this task generated automatically.
Customers will get the chance to place their bets and chips through the virtual table interface right before the dealer's eyes. From there, players may take part in the games the same way they would have usually done. For example, when it comes to the live roulette game, gamblers can see all the betting tables on the screen to select the bets they want.
Why Should Players Take Part in the Live Games?
Once a customer becomes a member, he or she may start playing immediately. They also have the mandate to choose the games they want to play. The live roulette game is typical at Unibet. With friendly dealers and HD cameras, clients may have a relaxed and comfortable playing experience through their mobile phones or desktops.
Which are the Recommended Games That Customers Can Play Live?
At Unibet Casino, customers have many options to choose from. They range from live roulette to live blackjack. Customers who want games with reasonable odds can consider playing Baccarat. But players are not limited in their choice. The following are some of the games that players can play live at Unibet Casino:
Dream Catcher: This wheel of fortune gives customers the opportunity of enjoying colourful games at this casino site. The game inspires customers and engages them with spins. Players can think of a number and bet on it before spinning the wheel. If a customer gets a multiplier, he or she will get rewarded handsomely or get another chance of spinning the wheel of fortune.
Live Blackjack: This is among the games that provide players with the interaction system and exclusive deals. It's a popular game at this online casino site. With the benefits that it comes with, players may achieve a big win and happiness throughout the game.
Hold 'em: Players need to line up their five cards before they play against the Unibet dealer. It comes with the same rules that Texas Hold 'em has. A customer stands a chance to have a one-on-one match with the ultimate poker and Jumbo 7 jackpot.
Live Roulette: All games from this table are available for online players. Immediately a gambler takes part at this table, he or she will associate with a friendly dealer at Unibet. Customers have a fixed duration of placing their bets. Immediately it elapses, the dealer from this site spins the wheel and announce the winning digits.

What are the Tips for Playing Live Games at Unibet?
There is nothing as good as knowing how to deal with the basics and play accordingly. But beginners, at times, can have a hard time to play. This is why the Unibet team has compiled a few tips to help every person who wants to learn how to play live games on this site. Some of these helpful tips that customers can use to their advantage include:
Trying the live games for free: Customers who are unsure of which games are best for them can choose specific games on the table while logged out. They can place some bets and familiarise themselves with the gambling rules.
Picking the games that meet the customer's requirements: Classic games at Unibet are super easy for clients to learn. When picking the games, players should choose one that they are familiar with. For example, blackjack is easy for new customers to learn.
Conclusion
Unibet provides gamblers with an unforgettable and unique gaming experience that they will remember. Players can always concentrate on improving their games before they take part in live games. With several lobbies at Unibet, such as blackjack, Baccarat, Dream Catcher, and roulette, customers will always find something to play. Importantly, Players who join Unibet casino are lucky to win their bets. Many gamblers around the world prefer joining Unibet since players earn significantly on this betting site.